The Disparity of Ethiopia's Hate Speech and Disinformation Prevention and Suppression Proclamation in Light of International Human Rights Standards
Keywords:
Freedom of expression, Hate speech, Hate speech and Disinformation Laws
Abstract
The right to freedom of expression protects information regardless of the medium employed for dissemination. It has recognized under the FDRE constitution and various human right instruments, as a qualified right. While states are required to enact laws restricting freedom of expression in the interest of prohibiting advocacy to hatred, the law must be clear, certain and published in accessible manner. Nowadays, it is apparent that technologically advanced means of communications given rise to the speedy dissemination of hate speech and disinformation that threatens the political and social fabric of the society in Ethiopia and many other countries. To curb the imminent risk of violence, hostility and discrimination that arises from hate speech, Ethiopia has adopted hate speech and disinformation laws. However, certain parts of this newly enacted proclamation do not meet international standards in restricting the right to freedom of expression. The proclamation-exhibited ambiguity in the definitional part and contain provisions lacking adequate clarity and specificity as well as overly broadened stipulations.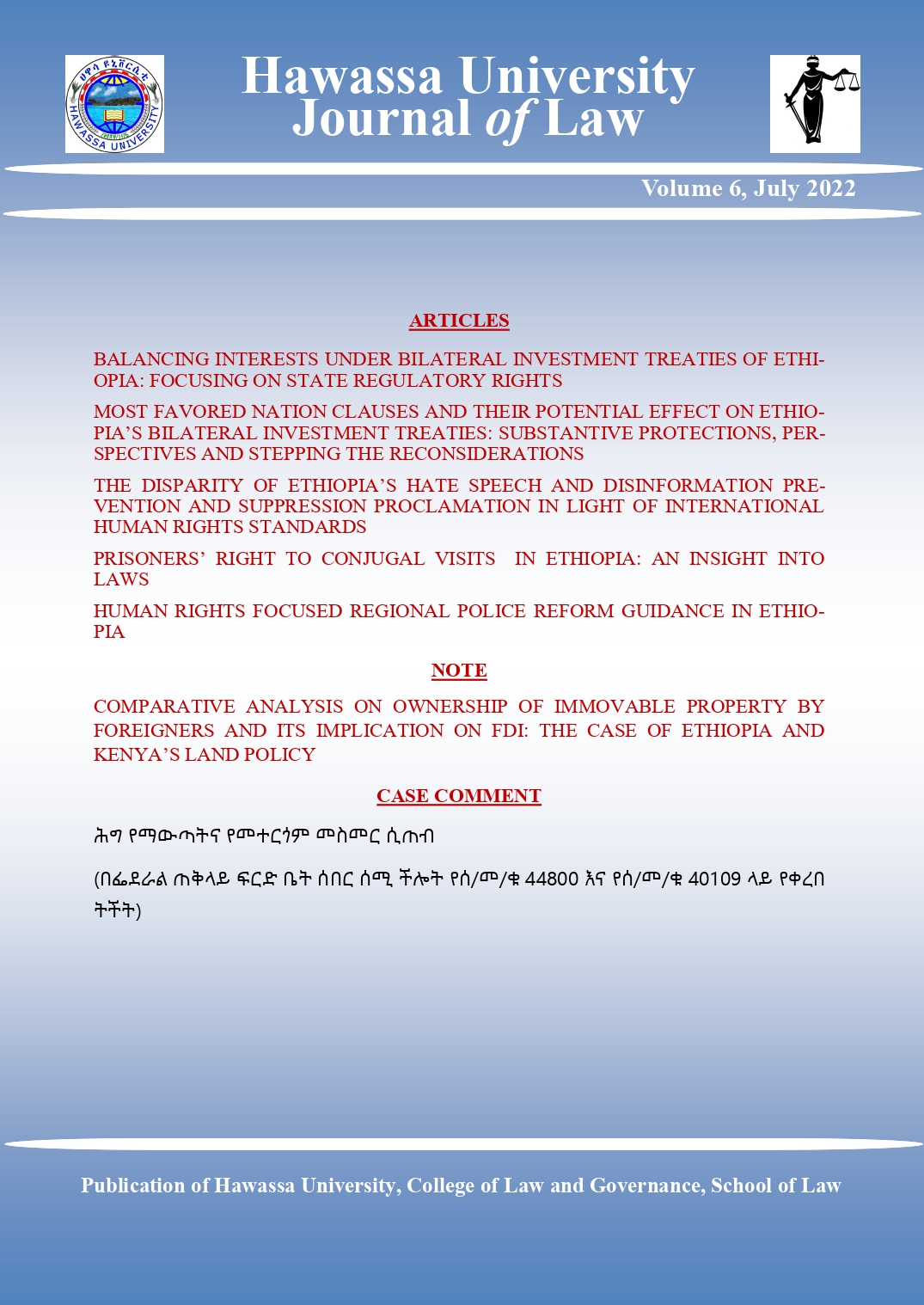 Downloads
How to Cite
Ayalew, A. G. (2022). The Disparity of Ethiopia's Hate Speech and Disinformation Prevention and Suppression Proclamation in Light of International Human Rights Standards . Hawassa University Journal of Law, 6. Retrieved from https://journals.hu.edu.et/hu-journals/index.php/hujl/article/view/678