Strength and Durability of Adobe Brick with Natural Additives: The case of Hawassa and Ziway Town, Ethiopia
Keywords:
adobe, cactus resin, compression strength, durability, pumice, teff straw
Abstract
Adobe material with natural additives is sustainable, recyclable, eco-friendly, and energy-efficient, incurring less cost of transportation and labor.  As there is the abundant availability of adobe earth, and practices of adobe masonry to build rural structures in Ethiopia, the research focused on developing adobe bricks with improved properties using additives. Having found the soil ingredients percentage suitable for adobe making, compression and flexural strength tests and durability tests have been conducted.  It was found that Hawassa soil adobe bricks performed best, showing a compressive strength of 8.06 MPa and satisfying durability criteria with 0.2% teff straw, 2% pumice fines, 4% pumice sand, and 4% cactus resin, achieving a 23% increase in strength over the plain soil control specimen.  The flexural strength of all the specimens tested has passed the minimum requirement as per the California Building Code (CBC) standards. The Ziway soil adobe bricks satisfy the minimum requirement of strength based on CBC standards. Hence, it is advocated to produce and use adobe bricks having control over water addition, adopting mechanization of pugging, volume batching, and appropriate construction technology.
Keywords: adobe, cactus resin, compression strength, durability, pumice, teff straw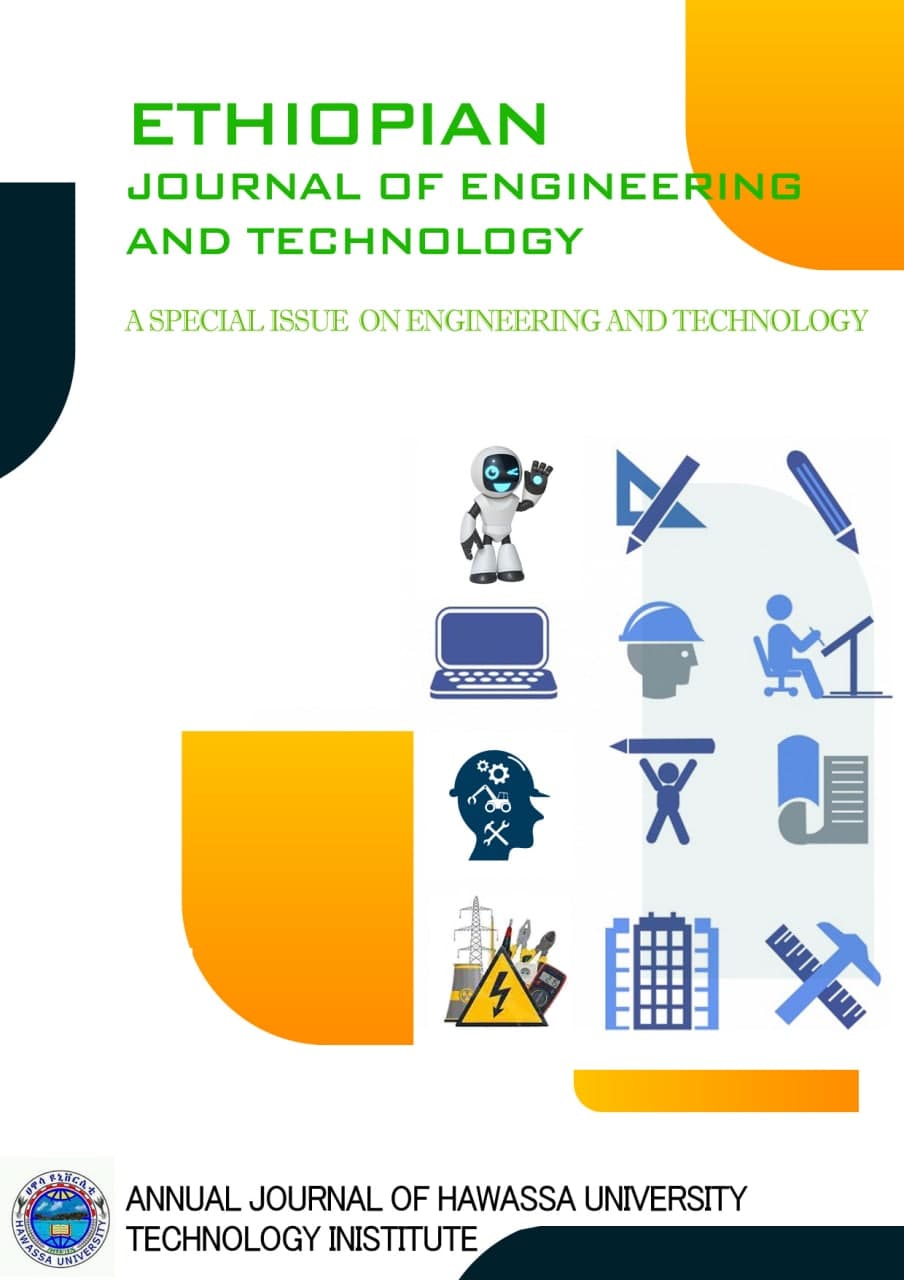 How to Cite
Nigussie, T., Chandrasekar M. K, & Zewdie, M. (2023). Strength and Durability of Adobe Brick with Natural Additives: The case of Hawassa and Ziway Town, Ethiopia. Ethiopian Journal of Engineering and Technology, 2(1), 10-24. Retrieved from https://journals.hu.edu.et/hu-journals/index.php/ejet/article/view/468