Strategic Management of Wetlands within DPSER Framework: Case of Cheleleka Wetland in the Ethiopian Rift Valley Basin
Keywords:
Cheleleka wetland; DPSER; PREE; strategic management
Abstract
In terms of function, wetlands are valued as living machines, nature's kidney, biological supermarkets, and sink of carbon. Integrated scientific story as well as quantification of these functions is a powerful tool for informed wetland management decisions since not all wetlands perform all functions nor do they perform equally well. In addition, due to the wide range of issues, wetland management plans need systemic approach that accounts for ecosystem complexity for improved efficacy. By taking Cheleleka Wetland in the Ethiopian Rift Valley Basin as a case, this paper demonstrated the application of Drivers-Pressures-State-Ecosystem services-Responses (DPSER) framework in which the potential ecosystem services (=E) were evaluated by semi-quantitative method based on field indicators; hydrologic cycle simulation using soil and water assessment tool; and inventory of water abstraction (=P). Results indicated that the wetland is potentially performing ≈77% in improving water quality; ≈67% in recharging groundwater; ≈60% in providing biological support; and ≈40% in reducing flood peak. Anthropogenic hydrologic pressure in terms of water abstraction approximates ≈43% of the recharged volume. As response (=R) strategy, four synergetic wetland management approaches were formulated and coined as PREE representing Preservation-Restoration-Enhancement-Establishment interventions. Based on the above strategy, specific local wetland management strategies were also formulated.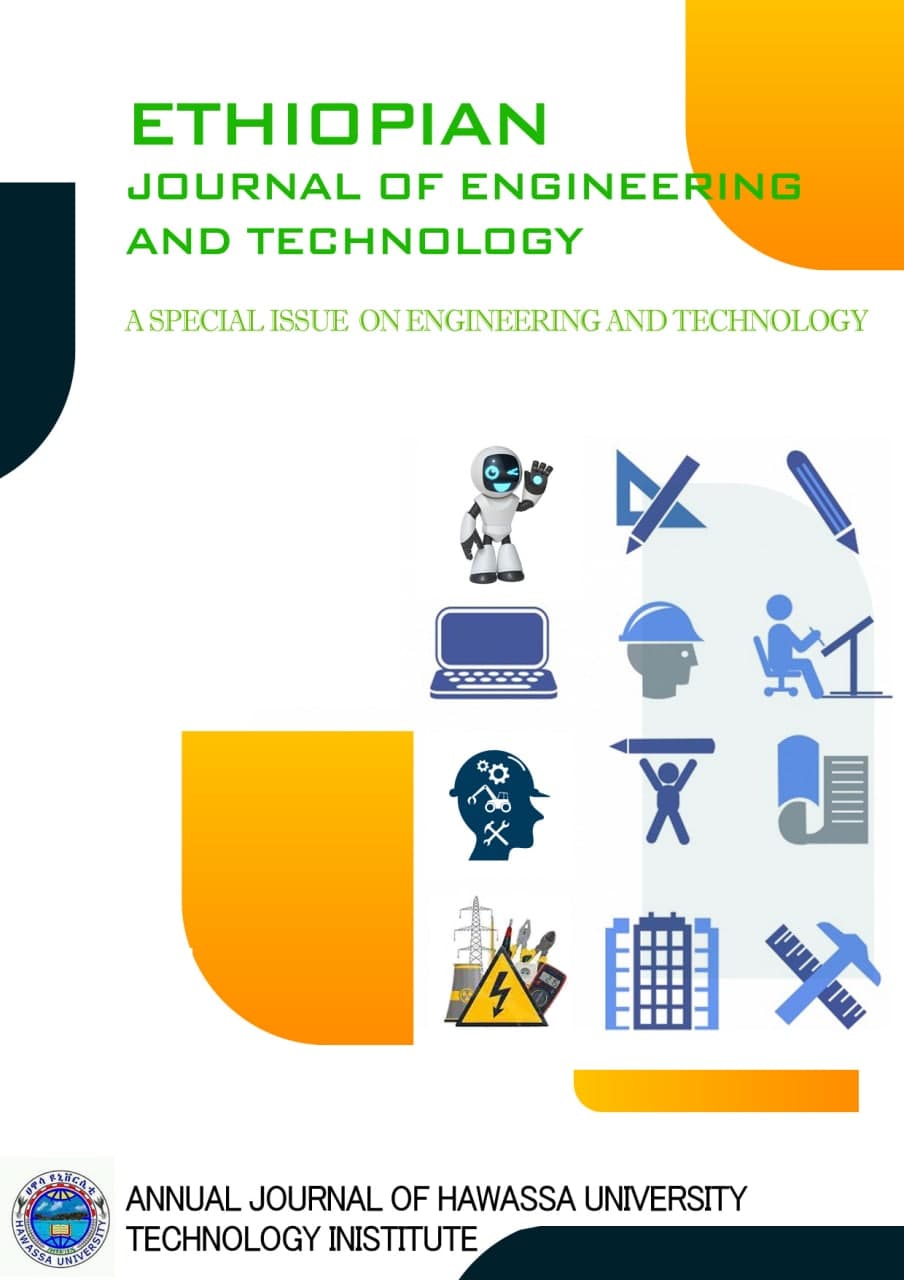 How to Cite
Belete, M. D. (2023). Strategic Management of Wetlands within DPSER Framework: Case of Cheleleka Wetland in the Ethiopian Rift Valley Basin. Ethiopian Journal of Engineering and Technology, 2(1), 25-42. Retrieved from https://journals.hu.edu.et/hu-journals/index.php/ejet/article/view/672